Report
Behavioral metrics: The future of security awareness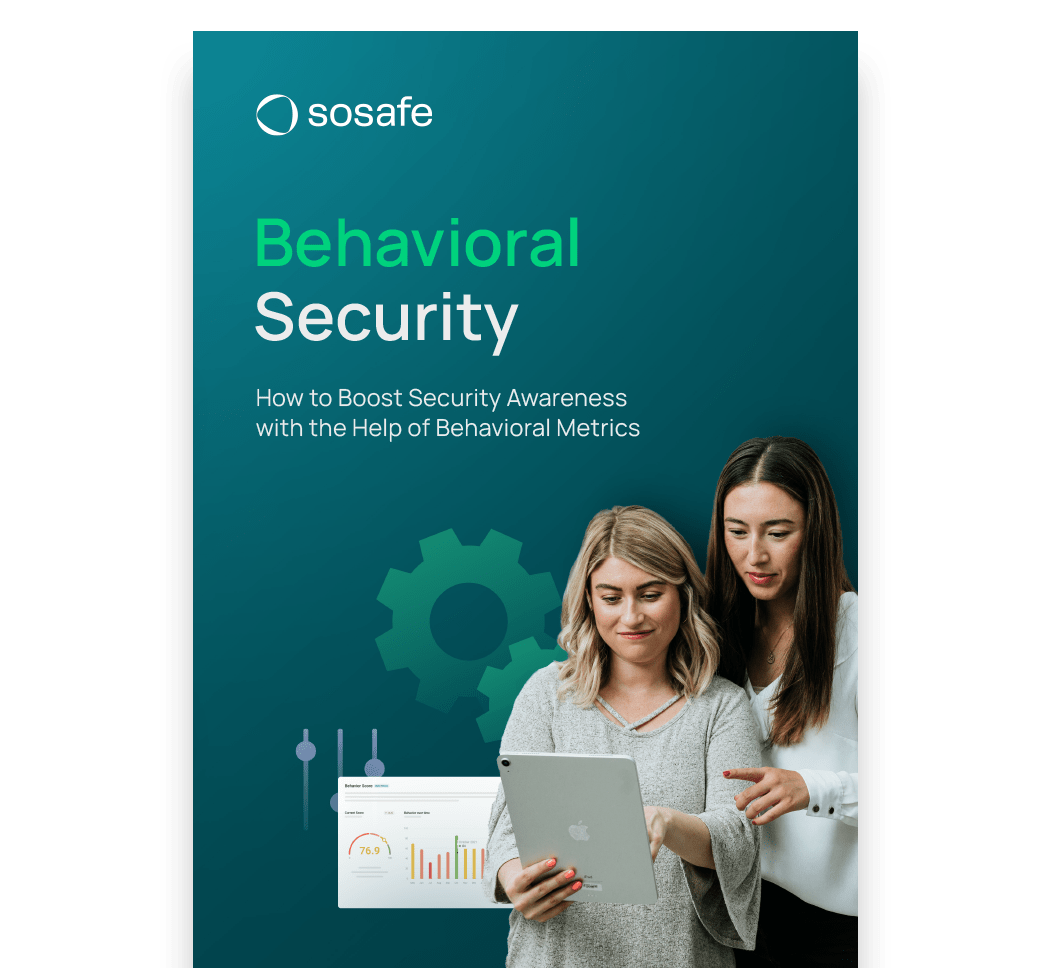 Boosting security awareness with the help of behavioral science
The threat landscape has pushed many security professionals to move from mere technical measures toward a more holistic, human-centered approach to cyber security. As part of this shift, behavioral change has become the key term that organizations now focus on to build a strong security culture that gives cybercriminals less of a chance to do harm.
Understanding the behavior of both attackers and users, and how successful certain measures are in changing user behavior, helps organizations anticipate attacks and neutralize them early on. Clear and meaningful behavioral metrics also give companies the opportunity to constantly adapt their awareness initiatives and drive real behavior and culture change.
In this white paper, you will learn:
---
What makes measuring behavioral change so valuable for organizations
Which next-generation behavioral metrics to focus on to measure the strength of your security culture
How you can implement principles from behavioral science in your organization's cyber security awareness training
"Behavioral metrics are invaluable tools in discussions with all stakeholders involved in security awareness programs, from C-level executives to employees."
Key topics in this white paper
Why the security awareness industry is changing
A look into the current threat landscape, new social engineering techniques, and how these have impacted the way we think about security awareness and training.
The connection between security and behavior
Insights from behavioral science are key to every security awareness program nowadays – but what makes them so interdependent?
The perks of measuring behavioral change
Why behavioral metrics can be real assets to all stakeholders in organizations – and which KPIs you should ideally look at.
The Behavioral Security Model
Knowledge, Context, Motivation, and Behavior – four components that drive the behavioral flywheel and strengthen self-defense in a digital world.
Tips to scale your security culture
Recommendations for implementing behavioral science in your security awareness program and how you make the most out of the metrics and insights you gather.