Guide
Home office package: For secure remote working
Remote and hybrid working models are the new normal. Just as your business creates an on-site office environment that safeguards against security threats, your home office team needs the same consideration. Our Home Office info sheet and e-learning demo is here to get you started.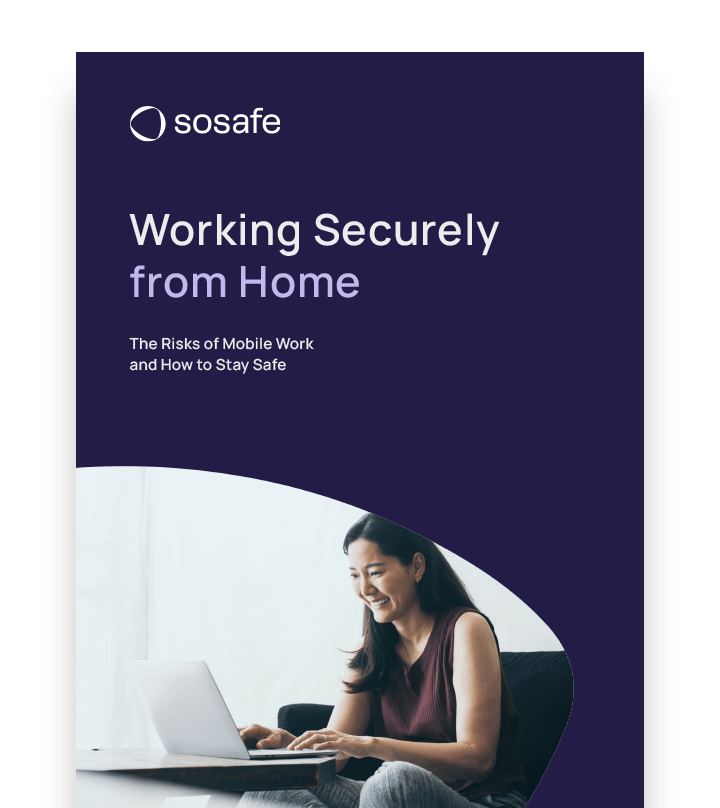 A dispersed team can create new levels of efficiency for your business. It can add vulnerability too
A more mobile workforce has resulted in an increase in cloud usage, unsafe Wi-Fi usage, and the transportation of office devices. This leaves sensitive data more exposed to third-party access risks.
Home office cyber security means educating your employees on the front line on how to work more securely and improve data safety is the key to fending off attacks and security threats such as home office-specific spear phishing, CEO fraud, smishing, vishing, and more. Our Home Office package and e-learning demo puts this defense into practice with:
---
Quick tips for staying secure: digitally and behaviorally
Top phishing risks to have on your radar
Fun, engaging e-learning module
"SoSafe analyses have shown that the click rate on phishing emails is considerably higher among employees working remotely compared to those working in the office. In fact, in decentralized organizations, this figure is three times higher than in centralized businesses."