Webinar
Latest cybercrime trends:
How can your organization protect itself?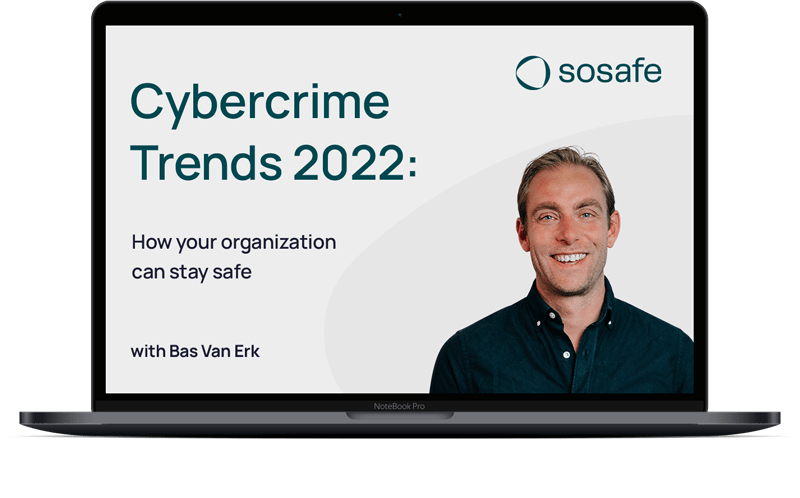 Bridging the security awareness gap in today's cyber threat landscape
The global threat scenario is worsening as the cyber security trends from 2022 emphasize how security risks, having the common thread of human error, are rapidly changing. With these risks expected to grow more complex, it is now of the utmost importance for organizations to add cyber security awareness solutions into their defense arsenal. As we emerge from a global pandemic, the implications of current events with regards to rising cyber incidents are a clear indication that organizations must accelerate their efforts to reinforce their security culture.
Find out:
Why the hybrid work model is one of the most prevalent causes of concern.
How phishing attacks are being designed with emotionally manipulative tactics, substantially increasing their likelihood of being clicked.
Where artificial intelligence can deepen cyber security, fueling platforms with massive amounts of data or as a shield to mitigate security risks.
What is the role of the human factor in building a strong cyber-aware culture.
What you will find in this document
Cyber security through cyber maturity
Fostering a resilient security culture is not about completing any sort of checklist. So, how can you nurture an active learning environment that drives behavioral change?
Micro-learning for maximum impact
Cyber threats are ever-changing, making it crucial to remain prepared. What's the best way to deliver training that boosts knowledge retention and makes information stick?
Gamification of habit formation
Training is no longer a static learning experience. Find out the results of using a gamified approach and whether they really make a difference in the long-term.
Awareness building with automation
Automation can drive secure behavior at scale. Learn how to increase cyber resilience with a next-gen security awareness platform.
Data-driven measurement
It is important to know where the human risks lie within your organization to be able to manage them. Begin by understanding how you can evaluate your training program with the right metrics.