SoSafe
vs CybSafe
How to choose the cyber security awareness training that best suits your needs? Read our side-by-side comparison between SoSafe and CybSafe so you can make an informed decision about selecting the best choice to strengthen your organization's human layer in security.

Trusted by leading global companies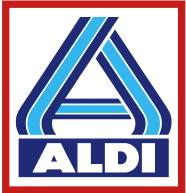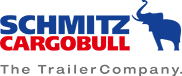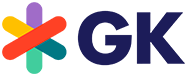 Key differences between
SoSafe and CybSafe
SoSafe
CybSafe
Learning Modules
Intelligent and engaging micro-learning

SoSafe provides an immersive learning experience with a fun, interactive, and story-driven approach that builds long-lasting security habits.
Lengthy and unengaging modules

CybSafe's modules tend to be lengthy, with some taking over 10 minutes to complete, resulting in a less engaging experience that fails to effectively foster secure habits.
Phishing Simulations
True-to-life phishing simulations

At SoSafe, our dedicated team crafts authentic phishing simulation templates based on real attacks, tailored to your industry and specific requirements. We prepare your team for real-world attacks.
Easy-to-detect phishing emails

CybSafe's phishing simulations are always sent from the CybSafe domain, which makes them easy to spot for users – and leads to extremely low click rates and a very reduced learning impact.
Reporting
Phishing Report Button & PhishAssist for real-time feedback

Users can easily report suspicious emails and learn in the moment – empowering them to distinguish between malicious and non-malicious emails with confidence.
Not a feature

The lack of immediate feedback makes it harder for users to recognize malicious emails, limiting learning experiences and opportunities for growth.
Analytics
Actionable and insightful reporting

SoSafe provides behavioral metrics that pinpoint key vulnerabilities and show the success of the phishing campaigns, as well as industry benchmarks for informed decision-making and targeted improvements.
Over-complicated reporting

CybSafe's graphs and reporting are less intuitive and user-friendly, and do not effectively provide actionable insight into users' actions and behaviors.
Implementation
Easy implementation

Our team does the heavy lifting, ensuring seamless SoSafe implementation in under three weeks, complete with personalized role-based learning paths tailored to your organization's needs.
Burdensome administration

A considerable amount of manual effort is required on your end to onboard and manage users.
Content in 32 languages

Including 22 European languages.
Content in 15 languages

Reduced localization efforts lead to decreased engagement and limited learning success in the impacted regions.
Testimonials
"We used to send our employees phishing simulations from a free provider, but they weren't very topical, so not much was learned. All the emails were sent simultaneously, too, so word of mouth spread before the simulation even reached them. With SoSafe, the phishing training is tailored to fit our needs."
"Since cyber security is widely considered a complex topic, we needed something that was captivating, easy-to-follow, and able to fit within our employees' day-to-day work. SoSafe's engaging and micro e-learning content and on-going phishing simulations fulfilled all that."
Products
Build continuous
resilience at scale
Sophisticated cyberattacks are continuously evolving. Driven by behavioral science and powered by smart technology, SoSafe evolves and adapts to your employees' levels of security awareness and the latest threats to keep your organization safe.